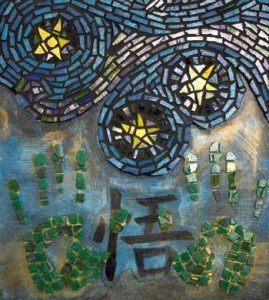 My name is Jenny, however, my spiritual name is Satori.
I've combined both names, but you can call me by either one.
I've created this site because I have a deep passion for helping individuals with life choices and intricate situations.  I don't believe in labels but if I had to, I'd consider myself an intuitive.
I combine my natural psychic abilities with life lessons, intuition and energy peering techniques; such as voice vibration and aura perception.
I've done a plethora of "readings" and "healings" both in public and non-public settings and have been using my abilities for over 15 years. While facing life issues is not always easy, it is certainly a great way to set the stage for spiritual growth and awareness.
I believe that peace of mind is something that every human being deserves.
I also believe that when we help just one person, we actually make a deposit into something much larger than ourselves, whereas, helping one helps all of us; creating a space for kindness and acceptance and allowing our souls to unite, grow and love.
Thank you for visiting, may you be Blessed, everyday.