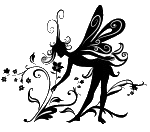 I am an energy healer. I use my own techniques acquired through several years of study in Shamanism and Qigong.
I have been healing ever since I was a little girl, with animals being my first patients.
If you are in need of a healing, please email me here first to set up your appointment,
then come back to this page to pay PRIOR to your healing date.
PLEASE ENJOY A FREE HEALING FROM MY YOUTUBE CHANNEL (please subscribe if you enjoyed it)!