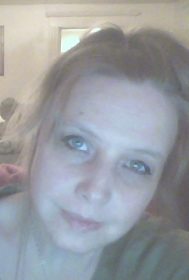 As a child, I always knew there was something different about me. Funny thing is- I embraced it and reveled in that knowing. I enjoyed and appreciated the fact that we are all "different" in one way or another. And, at an early age, I think I truly knew compassion for all living things. I remember enjoying the many gifts God has offered us, be it nature or animal. And I'd like to share that joy with you. Being a "sensitive," or an intuitive/psychic (as we all may call it), I would feel, smell and see things that I knew were just not of this plane. Truth be told, for the first few years of my life, I was terrified.
The fear started to subside when I realized these were spirits looking for help.
As my life progressed I found that certain people were drawn to me, usually ones in need of answers or help. As if there was a light inside me that shined like a lighthouse for souls as well as the living to take refuge. Eventually, many started turning to me for advice on their relationships and lives in general.
I never realized my experiences were unique.
(With that in mind, I believe we all have abilities – we just need to develop them).
I have been doing readings and healings for over 15 years; using an array of senses that Spirit has allotted to me.
With that being said, I do believe that there is much more to know than who our future mates will be and how much money will we make. That is why I conduct readings "in my own way." Meaning, sometimes, I will try and have a person reform their question to better steer them on their path; giving the proper tools to change beliefs, and ultimately change the way life is perceived.
I do feel that if an issue is important to a person, during a session, it is also important to me. However, I believe if we aren't looking in the right places, Spirit can be of use in this matter. And, by stepping out of myself and allowing a clear message to come through, a client can receive a much better answer than perhaps, "You will find Mr. Right next week."
After all, what good is Mr/Mrs Right if the timing and the frequency isn't?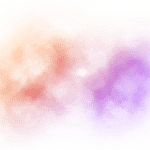 *I am also a Prayer-Based Reiki Master and Practitioner certified by:
Divine Intervention Ministries/Halos711
As well, I have studied Shamanism and worked with several medicine people (Shamans).
*In addition, I am a Law of Attraction Practitioner/Coach certified by:
The Global Sciences Foundation
*And I am a Certified Life Coach certified by:
American University of NLP
To inquire about any of these additional services I offer, please click either, Healing or Spiritual Counseling.
MORE INFO ABOUT ME: